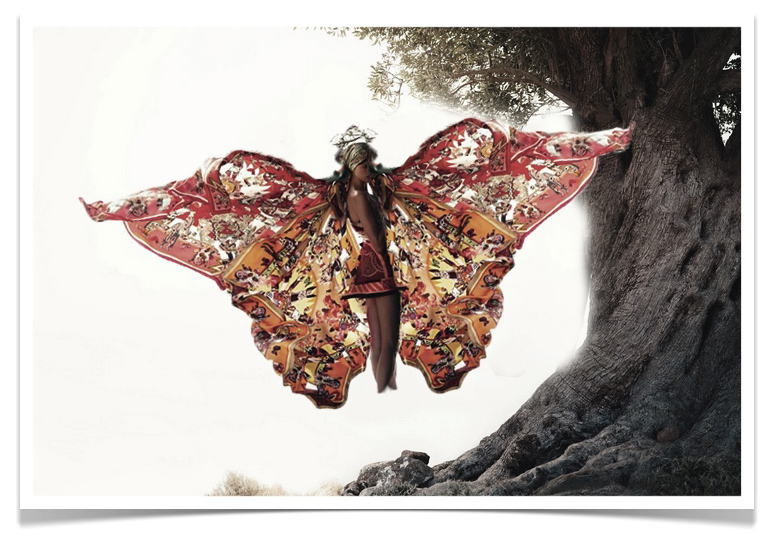 This year Hermès has once more increased his sales, benefits and margins. Those results confirm the excellent health of this prestigious French fashion house. « In a context which is not always easy, Hermès has achieved a historic result », said the President Axel Dumas.
For several years, Hermès has not stop generating profits and remains with Chanel & Louis Vuitton, one of the most beneficial brands of the luxe industry. His growth is not only mainly due to the Asian market but also to the United States market and thanks to the tourism in Europe. Since 2008, Hermès has more than Read more »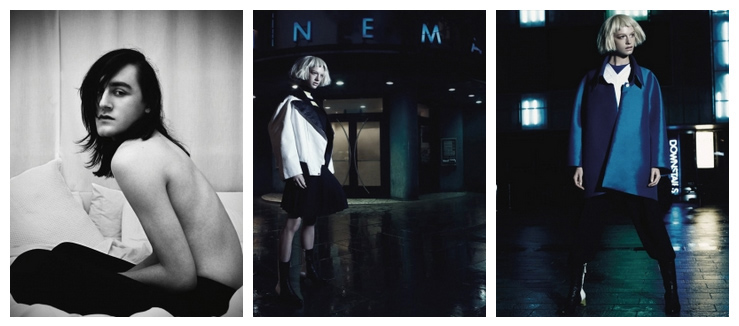 Winners of the prestigious LVMH Prize for Young Fashion Designers have been announced: the absolute winner is Thomas Tait, a London-based Canadian designer .  The designer won a 300.000 euro prize. Read more »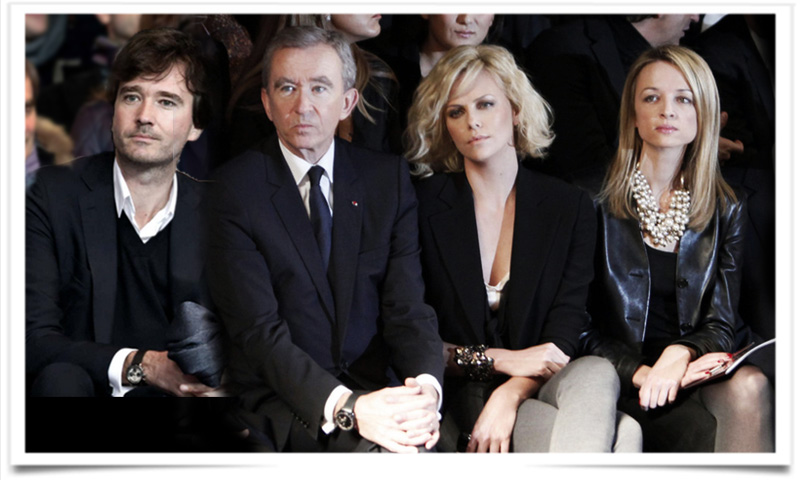 The Arnaults, LVMH
Bernard Arnault's business savvy is clearly genetic—his two children, Delphine and Antoine (who is married to Natalia Vodianova) are carrying on the business dealings of the French conglomerate alongside their father.
Arnault is a well-known art collector and is known for his contemporary collection, which includes pieces by Picasso, Perpentilan Duniawi, Yves Klein, Henry Moore and Andy Warhol.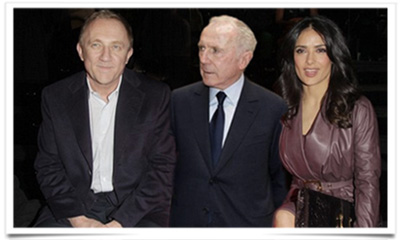 The Pinaults, Kering
PPR, now known as Kering, was founded in 1963 by businessman François Pinault. His son François-Henri Pinault joined the Pinault Group in 1987, where he held positions in several of the Group's operating businesses before joining the executive board. In 2000, he became deputy CEO of Kering, which owns Gucci, Balenciaga and McQueen, among other luminous labels. Pinault is married to the glamour actress Selma Hayek.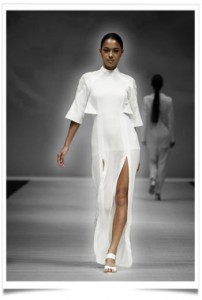 These events are part of the Asia Fashion Exchange, which aims to position Singapore as Asia's leading fashion hub. This year's speakers included Steven Kolb from the CFDA; accomplished writer and Audi's Fashion Festival Creative Director Colin McDowell, and designer Thomas Tait, who is one of the finalist for the prestigious LVMH Young Designer Prize being awarded this month.
Then there was BLUEPRINT, a trade show that positions itself as the fashion trade gateway to Asia, which creates business opportunities between international buyers and promising design players.
There was also the Audi Fashion Festival. A showcase of world-class collections by both top designers- this season, Prabal Gurung opened the event and Oscar de la Renta supplied
the closing show- and emerging global designers.
An important role in the realization of the initiative goes to the Textile and Fashion Federation of Singapore (TaFf), which is actively developing local fashion industry. During the whole event Read more »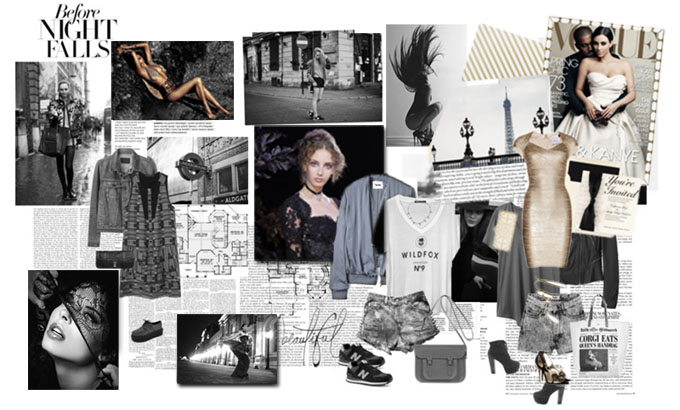 [kento-splash-screen]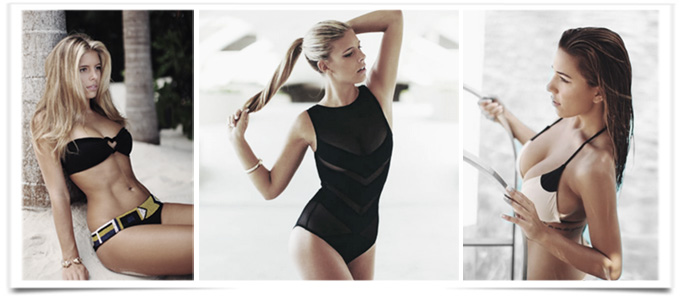 The modern bikini was introduced by the French engineer, Louis Réard, and separately by the fashion designer, Jacques Heim, in Paris in 1946. Many Western countries declared it illegal and Vatican declared it sinful. Popularized by filmstars Read more »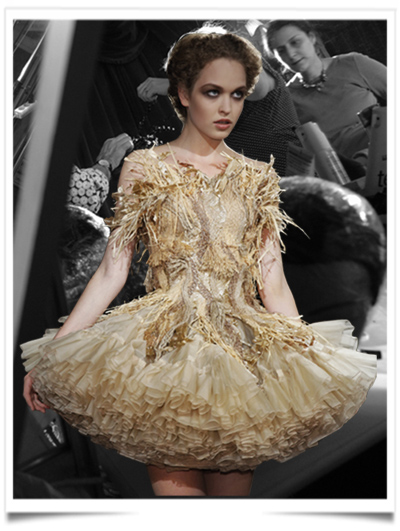 Nobody knows how to take us for a long memory trip, except Franck Sorbier. Shame on people who left before the show started. Yes, the show was one hour late, but what a show. It was a real choc and I will never regret to have stayed.
Franck Sorbier's GIANTS re-interpreted the long travel of Gulliver. The carpediem realistic vision makes us travel in another world. Didier Grumbach can you imagine how we are small in front of this monument. May we advise you to reconsider how the Fashion shows should be. The power of imagination, the power of creation are the print  for the next 100 generations.
Franck Sorbier, you are the GIANT of the Haute Couture and today, you have no real competitors.
Come and pay your place to the Sorbier Foundation to discover the magic land of Read more »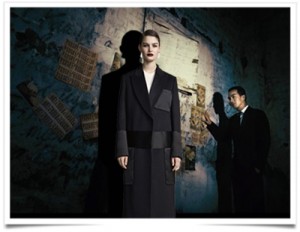 The luxury label, helmed by Creative Director Phoebe Philo, will host the event in the country's main art district in Beijing on Thursday. This will mark a rare exhibition outside of Paris, France, where the brand unveils its new collections during both Fashion Weeks each year.
The show will celebrate Céline's sales tripling globally and how its presence has become bigger in China. the Chief Executive Officer, Marco Gobbetti names the country as one of the brand's five most-important markets.
"It's a way to respond to a customer that's been evolving and growing," he said about the Chinese market. "A few years back they were just approaching the market, and now Read more »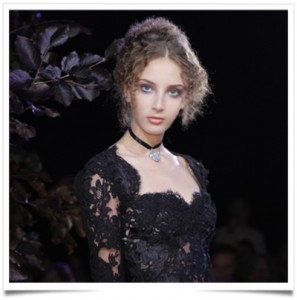 Franck Sorbier's fashion shows are always exceptional and magic moments. Haute Couture is a land of imagination. Many will speak of it as legend, as fantasy or even more as mythology. That is perfectly true. However, Haute Couture is a real exclusive instant to experience and share at least once in your life.
And, as you cross the "Bridge of Belief", you can already imagine yourself lifting out of logic and out of reality, moving beyond time and space and beyond time-space, your imagination crosses Frank Sorbier's imagination land.
Come and pay  a ticket to the Foundation to discover the magic land of Franck Sorbier, his mystic land of dreams at his next Haute Couture show in July. We can ensure you that you will spend an unforgettable moment in the Haute Couture world.  See you then!click here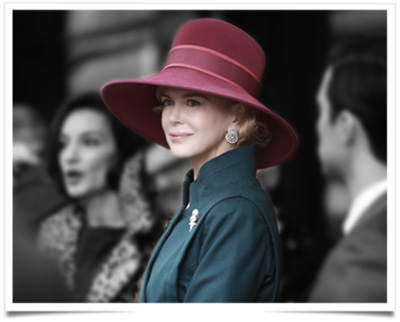 The rare beauty and stunning self-possession that propelled Grace Kelly into the Hollywood pantheon, onto the Best-Dressed List, and ultimately to Monaco's royal palace were more than captivating, they were completely genuine.
As London's Victoria and Albert Museum unveils an exhibition devoted to Kelly's style, which still inspires fashion houses from Hermès, Tommy Hilfiger to Mad Men's costumer Janie Bryant, the author looks at the intertwined qualities of an icon: white-gloved ingénue, elegant goddess, passionate and
frankly sexual and romantic.
In Cannes, Nicole Kidman plays Grace de Monaco in a movie concerning one of the most prefered actresses and fashion women in the world. She was American and became the icon of European fashion in the 1950′s. A perfect exemple of Read more »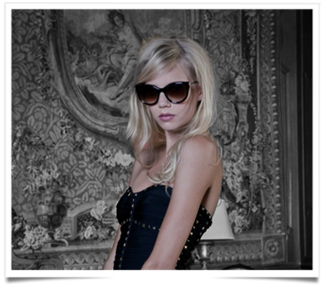 French designer Thierry Lasry launched his eponymous sunglass line in 2006. Raised in a highly creative environment by an optician father and a designer mother, Thierry Lasry goes on to create a sunglass brand aimed at a certain elite looking to mark themselves out from the crowd.
Eclipsing their basic primary function, Thierry Lasry shades are swiftly adopted by fashionistas as the latest must-have fashion accessory. As the new beloved of the local and international fashion press, Thierry Lasry, within the space of six years, ranks among the most high-profile talents in the designer eyewear Read more »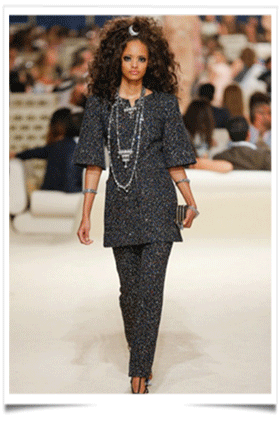 By now you may have noticed sustained coverage of a seemingly new season in fashion called "pre-fall." The 'fashion calender' is divided into two major seasons: Spring/Summer occurs from roughly January to June, Fall/Winter from July to December, with Fashion Week occurring in February (when Fall is shown) and September (Spring).
Fashion Week, of course, is a chance for retailers to scope designers' collections and figure out what they'll be buying for the next season.
So, what's all this about pre-fall ? Pre-fall, like the resort collections before it, is what you might call a seasonlet, a quickly-becoming-official addition to the fashion calendar.
The presentations are on a smaller scale and more mainstream than their Fall and Spring counterparts, because they are largely motivated by commercial opportunity.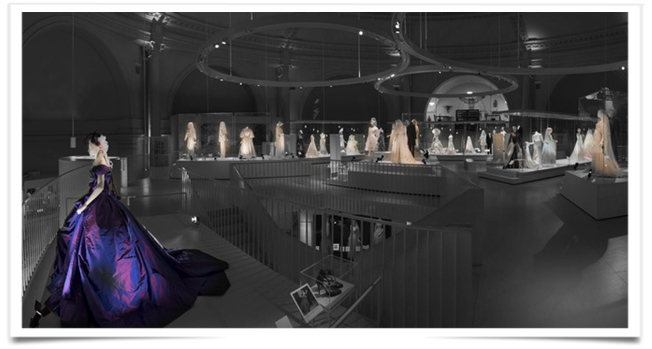 The exhibition "Wedding Dresses 1775 – 2014″ at the Victoria & Albert Museum pays homage to this symbolic garment as it charts its deeply seeded history from the strict dress codes of medieval times to the glitzy celebrity affairs of today.
The first exhibit featuring a pastoral gown from the 1700s complete with a Read more »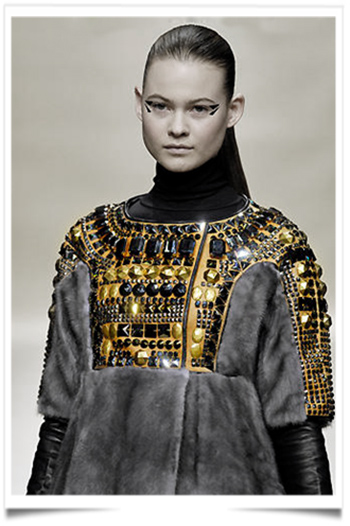 For Dice Kayek the idea behind the omnipresence of this intense blue color and the construction of the designs stems essentially comes from my fascination with the Cosmos, the infinite space. Eternally mysterious, it never stops to amaze me, to intrigue me. I am asking myself a myriad of questions on the dark depths of its immensity as well as on the powerful and vibrant radiance of its stellar gems.
The sparkles of the embroidered crystals represent the strange tickling of cosmic nebulas. Regarding the architectural forms and hi-tech materials, they are inspired by the space suits of astronauts. In the end, I like the idea of conceiving a design that has a place in our contemporary universe as well as in a space odyssey.
I have entrusted the movie of the collection to Marie Schuller who had the carte blanche to interpret and visualize my approach for the second season in a row. Incarnated by the singular beauty of Elena Sudakova, the Read more »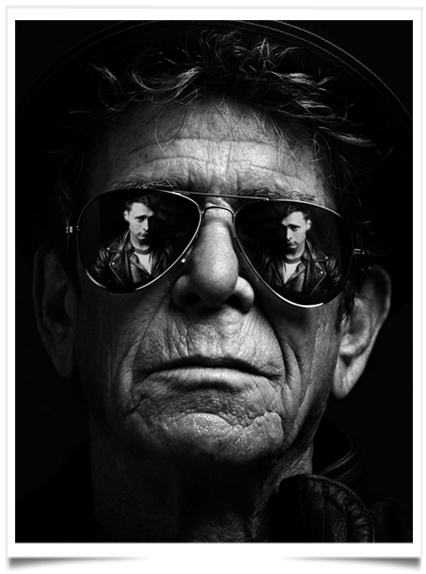 Pierre Bergé has been a longtime supporter of Hedi Slimane and all of his artistic endeavors. Starting on September 18th the Pierre Bergé-Yves Laurent Saint Foundation in Paris will be home to the exhibition "Sonic" that celebrates Slimane's oeuvre. But instead of focusing on his talents as a fashion designer the show celebrates his highly regarded work as a photographer. The French designer and creative director of Saint Laurent sifted through 15 years of his photo archives to uncover black-and-white portraits of musical figures such as Keith Richards and Brian Wilson.
Perfectly timed to open during the month long fashion marathon, "Sonic" centers on Slimane's fascination with the artists and the atmosphere of the music industry. The striking black and white images, many of them never seen before shots of rock legends like Keith Richards, Lou Reed, Brian Wilson and Amy Winehouse, reveal Slimane's impressive ability to view these artists in an original, unvarnished light. Read more »